Amazon has finally arrived in India. Amazon Seller Services Private Limited, an Amazon.com company, today announced the launch of it's marketplace in India, www.amazon.in   with seller programs – 'Selling on Amazon' and 'Fulfillment by Amazon'. The speculation about the launch had already started with the launch of Junglee.com by Amazon.

Amazon India at the moment has started with Books, Movies & TV shows video products only but additional categories including Mobile Phones and Cameras will be introduced in the coming weeks.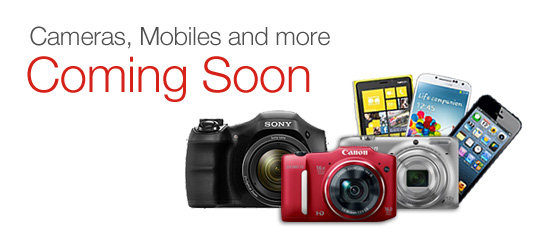 Based on the location of your city, Amazon promises to deliver the order in either 2-4 Business Days or 5-10 Business Days under its Fulfilled by Amazon program where Amazon sends the orders directly to customers. Orders worth   499 INR or more are eligible for FREE shipping i.e without any charges. For orders less than   499, you will be charged   49 per package for delivery. However, for a limited period at the moment the delivery is FREE for all items Fulfilled by Amazon.
Apart from that, Seller can dispatch the orders directly.  Here too, the shipping time varies based on your location.
Launch of Amazon is definitely going to be a cause of worry for existing players like Flipkart and even the offline stores who are already worried by the increasing sales from online stores.