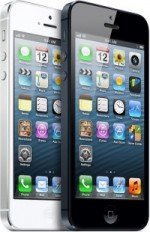 Ever since three computer geeks, Steve jobs, Steve Wozniak and Ronald Wayne, produced the first Apple I personal computer kit, which was little more than a motherboard with a CPU, RAM and textual video chips, the Apple brand has been constantly innovating and pushing the frontiers of Technology, with the creation of several seminal devices like the apple TV, iPhone, iPad and iPod.
The newest version of the wildly popular iPhone, the iPhone 5 running on iOS technology, is another step in the smart phone industry, of which apple already holds the largest share, and feature several innovations that have been eagerly awaited since 2010. However, though welcome, some say that the new iPhone features nothing path breaking, and is a disappointment when the market is flooded with rival smart phones running on android technology.
However, since long before its launch On September 12, 2012, the iPhone has already succeeded in attracting over 2 million pre orders, which has caused the delivery of the new devices to be postponed to late October. In this article, let's examine the pros and cons of the iPhone 5, and see if it was really worth the wait-
Talking points of the new iPhone-
Enlarged Screen-Â  the screen of the new iPhone is larger than the older ones- it has a 4-inch Retina display, but the size is still smaller than other android based smart phones
Thinner- like the iPod Touch (fifth gen), and iPod Nano (seventh gen), iPhone 5 features the lightning dock connector which has digital signals and eight pins, varying from the 30 pin dock used by previous apple devises. It is thus eighteen percent thinner, twenty percent lighter, and twelve percent less voluminous. This feature allows the iPhone to be significantly more portable than its predecessors, allowing for convenient carrying around and storage. Another lightning feature is its ability to be inserted both ways using duplicate pins, and can be used with accessories to transform to the older style for car use.
New iOS 6, with Mapping and other Apps– the iPhone has several improved features, for example- camera has been improved, as has its speakerphone and improved noise-cancelling quality. The I operating system also brings a large number of other improvements, including baked in turn by turn navigation, a subtly styled Siri, and pragmatic Passbook, location aware digital wallets application to be used to store gift cards, music passes, boarding passes, tickets and other important documents conveniently. The mapping application, which has been newly introduced to replace rival Google maps and other such technologies, has however face criticism, with users claiming it contains many inaccuracies and does not cover all areas of the globe in sufficient detail.
Phone Enhancements:Â  The silver redesign, improved caller icon with reply with message, and preset message options, is a useful upgrade, as is pre-created SMS options like "I'll call you later," "I'm on my way," Â "What's up?" and customized options. A do not disturb feature with incoming call shield at manually determined or recurring intervals is also present.
Mail: Mail application has been improved to include refresh by swiping, photo additions, etc. VIPs inboxes across other devices like iCloud and iPad is also present.
Face time over cellular, guided access, good privacy settings, passbook, refined stores are other useful apple iPhone features that have been retained and revamped on the iPhone 5.
Though the new iPhone has been subject to several different criticisms from it's launch, from disappointed fans who received less changes than they expected, with several key changes demanded, like a transparent screen, or at least a extremely large one, there is no doubt that the iPhone 5 is a revolution in the iPhone market, as it combines the best of the old with several nifty new tricks. This, above all, is a good reason to trade in your old smart phone.
However, the iPhone five has, by some, been called an over priced, stretched, iPhone 4s, and fails to meet the challenge posed by some cheaper android based Smartphone. If money is no matter, the iPhone 5 is a good choice, but otherwise, for cost effectiveness, one should probably look through the entire rack before picking it up.