Most of you must be using Microsoft office for day to day work either at office or at home. Even though Microsoft office is a full fledged office suite providing you with tons of features and options, you may have noted that most of the features are not used by common users. Most of you need just a few features for doing your day to day stuff.

There are many alternatives available for Microsoft office , one of the prominent one being Open office suite. Another alternative for Microsoft office is SoftMaker Office which normally comes at price, but right now you can get SoftMaker Office 2008 for free. You also get a chance to contribute some money to charity just by downloading the free copy.
SoftMaker donates € 0.10 for every successful download to well-chosen development and charity projects on betterplace.org
To download the Softmaker office 2008, Visit this Promopage. Just click download now button. You will be asked to provide your name and email adress.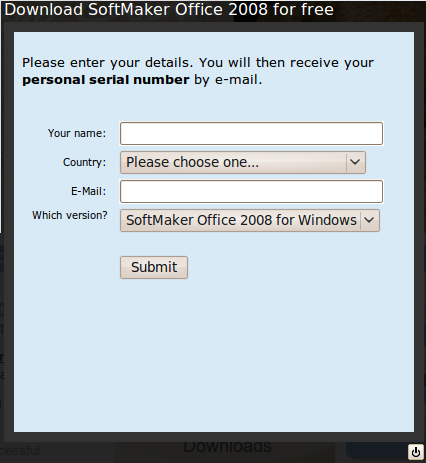 The download is available for both Windows and Linux version. Even though the latest version is 2010, still this one is good enough for most of you. Just keep in mind, its not as feature rich as Microsoft office 2007. But its better than open office and loads faster.