Ricoh India Ltd has launched a new series of compact and advanced projectors for the Indian market. The new projectors (3 Nos.) from Ricoh come with model numbers PJ S2440, PJ X2440 & PJ WX2440 which the company claims to be compact, lightweight and extremely versatile boasting advanced technology, functionality and reliability.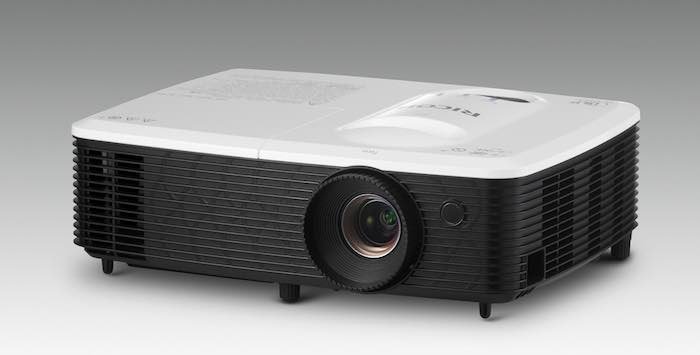 These new projectors are targeted towards conference rooms and classrooms with great connectivity options. Thanks to the compactness, they can be easily carried for any convenient location to project images, videos, and presentations. The projection size for these projectors ranges from 30 inches to 300 inches (wide diagonally). All these models offer great colour reproduction with crisp & clear images and text.
Out of these, RICOH PJ X2440 is the entry-level projector which can be used for big screens, still images, PowerPoint presentations and projections of desktop or computer screenproject with XGA resolution at up to 1024 x 768 dpi. It comes with the brightness of 3,000 lumens and a high contrast of 10000:1. With the PJ S2440, you can project images with SVGA resolution at up to 800 x 600 dpi with a 4:3 aspect ratio for easy viewing. This model is simple to set up and use, weighs 2.6kg and comes with HDMI connectivity option.
RICOH PJ WX2440 can project images with WXGA resolution at up to 1280 x 800 dpi whereas PJ X2440 offers 3,000 lumens, and PJ WX2440 offers 3,100 lumens, coupled with 10,000:1 high contrast ratio mode. Both models feature multiple input terminals including a built-in HDMI/MHL port to plug in devices such as desktop computers, laptops, tablets, DVD and Blu-ray players. Optional 3D projection tools can be added for an up-close-and-personal look at CAD drawings, blueprints, special videos and more. For wireless projection, a Wi-Fi dongle can be used.the internal speakers have brilliant sound quality, there is
Internal speakers come with decent sound quality, yet external speakers can be plugged using the port. The lamp life of the projectors can be extended from 5,000 hours to 6,000 hours.
All the three projectors are available for sale across Pan-India. In terms of pricing, RICOH PJ S2440 is priced at an MRP of Rs.32,450,  PJ X2440 at Rs. 37,760 and PJ WX2440 at Rs. 45,910.