If you are a smartphone user, you must have heard or used Viber, the free app that lets you text, call and send photos & video messages worldwide for free using your data connection of your smartphone. Obviously the calls can only be made between users if both of them have Viber installed just like any other VOIP app.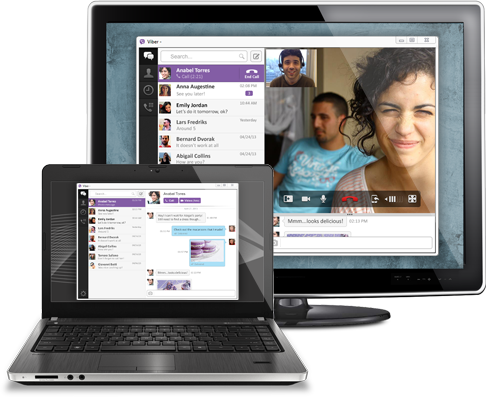 The service is similar to Skype with the only exception till now being that it was not available for Desktop. But that difference too is now gone and now you can install Viber on your Desktop whether its a Windows or Mac System. Viber has reached 200M users in 193+ countries across all supported platforms; up from 140M users at the end of '12; and now supports 8 more languages bringing the total supported languages to 27.
With this release of Viber Desktop for PC & Mac, users can now make video calls & transfer calls from mobile to desktop. It is going to compete with Skype now to get bigger user base.
The best thing about Viber is that it is 100% Free and doesn't accept advertising making it Ad free too.
When you install the Viber App and register on the Site, you will be asked to provide us with your phone number and to allow us access to your mobile device's address book (collectively, "Personal Information"). A copy of the phone numbers and names in your address book (but not emails, notes or any other personal information in your address book) will be stored on our servers
The only issue may be privacy for some users. Check out the above portion from their privacy policy which talks about storing your address book on their servers.
You can download Viber Desktop application here.