Steam have launched their annual Summer Getaway Sales and will be offering many games at discounted prices.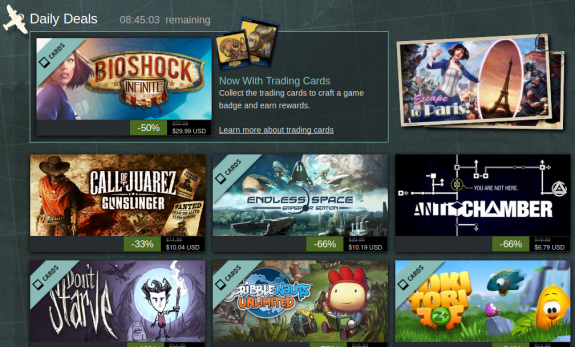 They will be offering Daily Deals, Flash Sales, and Community Choices. So there will be plenty to shop for.The discount percentage varies from 33% to 85%, basically depends on the game's price.
All the deals expire in 24 hours and are replaced by new ones everyday. The sale period is from July 11th to 22nd.
You can also vote for your favourite game to be featured in the Community's Choice section.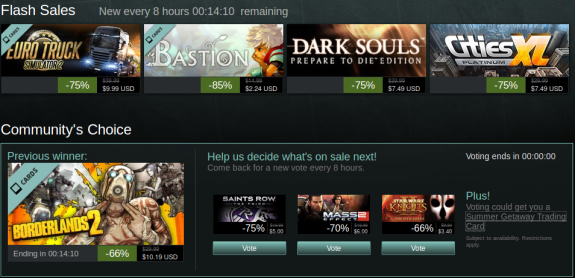 A good way to make sure you get notified when a game you want goes on sale is by adding it to your Steam Wishlist.
You can buy the games from the Steam Store. Happy Gaming.
via: Softpedia