Just experienced that Gmail is giving a error while opening it. The error code given is 502 and we are unable to open Gmail including the Google apps service for domains. But here is a small catch. Even though Gmail is giving a 502 error while trying to open it in Firefox, it is working fine when opening it in Chrome browser.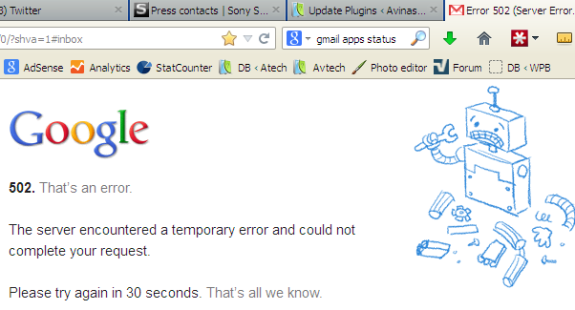 The twitter is buzzing with the Gmail outage tweets, but I am not sure if everyone else can open Gmail in Chrome or this Gmail outage has something to do with the Browsers.?
We will keep it updated.