Microsoft has been putting a lot of effort to bring its email service outlook.com at par with the other popular services like Gmail. It has been adding new features along with revamping the user interface to make it better.
In continuation of these improvements, Microsoft has added another feature which lets you connect to your Google or Gmail friends and even talk to them just like any chat client within the browser when logged in to Outlook.com.
Chat with your Google contacts in Outlook.com or Skydrive
Basically you need to connect your Google or Gmail account with outlook.com account to use this feature. After you login to your Outlook.com account or Skydrive and open the Messaging pane by clicking the messaging icon, you'll see a message "Add people to chat with" with Google contacts mentioned below it. Just click it to connect your Google account with outlook.com or Skydrive.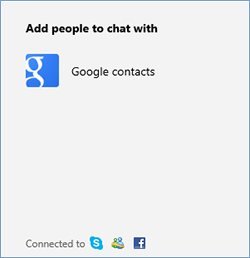 You need to authorize this Gmail or Google account access or connection by clicking "Allow access" which will allow Microsoft's chat and contacts services to connect to Google and set up chat in your outlook.com account.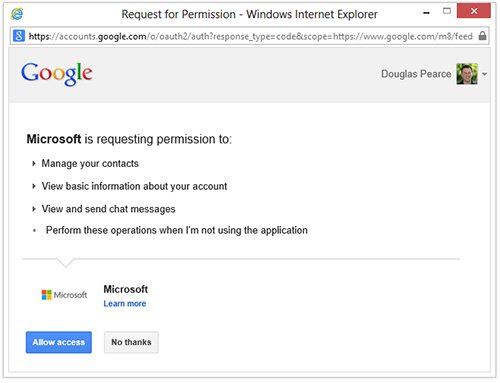 That's it. Now you are connected with your Gmail contacts and can chat with them who are online just by clicking on the names.

Google Chat Integration has just started to roll out and may take few days before it becomes available to everyone across the web.
How many of you use Outlook.com services? If you do, then do share your feedback.
Source and Image credits: Outlook Blog