As we reported sometime back that Blackberry Messenger BBM is soon coming to Android and iOS. It seems that we are pretty near the final release of Blackberry Messenger BBM for both Android and iOS making it a cross platform app and breaking its exclusivity of Blackberry Platform.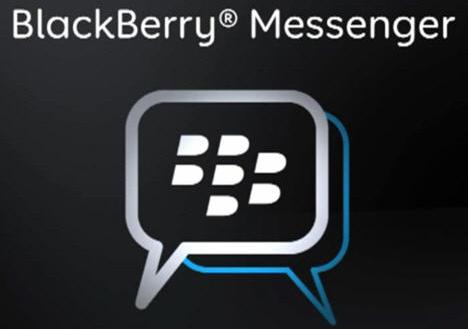 The hint comes from the official verified account of T-MOBILE UK which tweeted about the availability of Blackberry Messenger on Android and iOS on June 27th.
https://twitter.com/TMobileUK/status/342653388300890114/
Update:Â  The tweet is now deleted by T mobile, we got a screenshot of the tweet.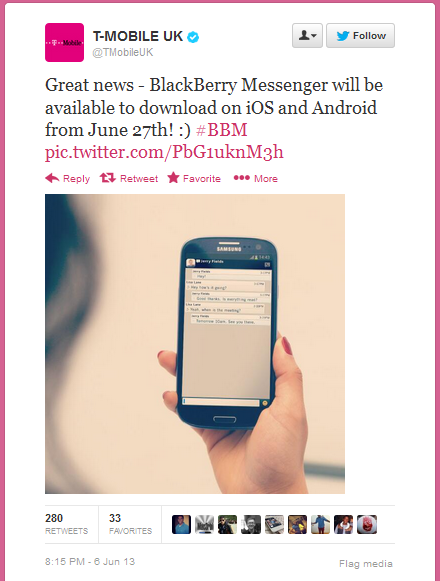 We are still not sure due to one simple reason that it would have been more reliable if the tweet has come first from Blackberry directly instead of a Service provider or carrier. But fingers crossed and hopefully we will have BBM on our devices even if they are not BlackBerry.
Source: Crackberry