Today we will talk about two security products Emsisoft Anti-Malware & Online Armor Firewall Bundle! which when combined provide a great alternative for internet security suites. Antivirus, antispyware, firewall, surf protection and behavior based malware blocking – all in one. We will try to review it for a average and novice user. I wont go into technical terms in this review which I try to do always.
Emsisoft Anti Malware
Features:
Comprehensive PC protection against viruses, trojans, spyware, adware, worms, bots, keyloggers and rootkits.
2 cleaning scanners in 1: Anti-Virus + Anti-Malware
3 guards against new infections: file guard, behavior blocker and surf protection
The installation was smooth, but the update just after the install was too big. I always wonder what makes the updates so big even when the installation file used was latest downloaded from developers website. This becomes a problem for people having slower connections.
Anti-Malware gives you four options for scanning your system such as Quick scan, custom scan, Smart scan and Deep scan. You can choose the mode you want to scan your system. Obviously each type of scan does its job in a different way with Quick scan and smart scan taking very less time to complete.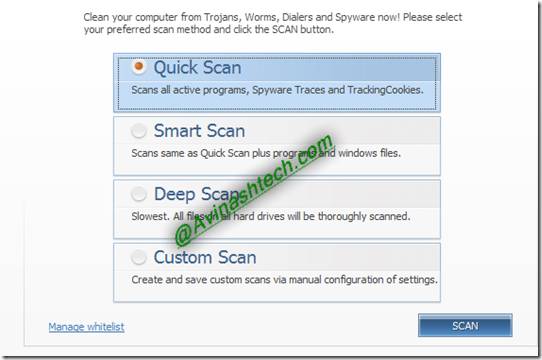 The next thing, I went for was how much memory it was consuming on my system. As The system on which I was testing it had got 4 GB of RAM, hence I didnt feel any problems. But the memory consumption was more than what I expected. The consumption was approximately 200 MB which was even more than other Antivirus engine installed. It may be a problem with old PC system who had got less RAM and hence Emsisoft Guys need to work on it.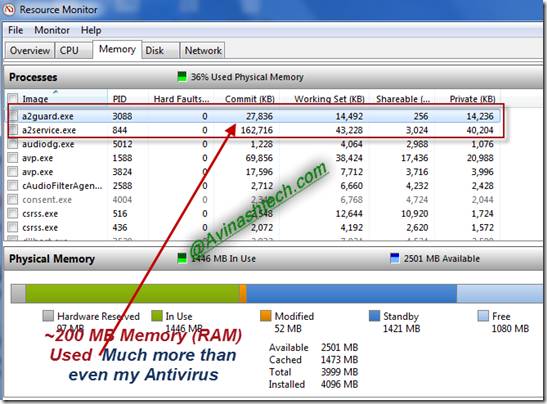 Now, the way it performed was quite good as it was able to block connections from your system. But the popup's may be quite annoying as they come so often. Even though its good that Anti Malware was able to block every bad connection from your system, I hope the popup's should have been less.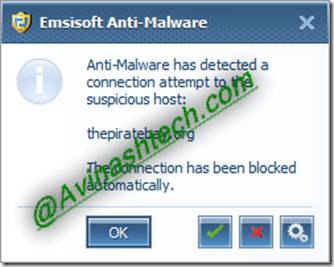 It also uses a community approach which provides you recommendations based on the community of users to help you decide what to do with a particular application when it gets detected by Anti Malware.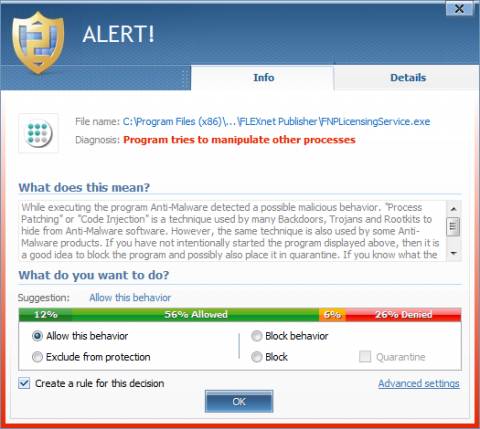 The updates were quite frequent and new updates kept coming at regular intervals. It helps in detecting new malware's as and when they are detected on the web.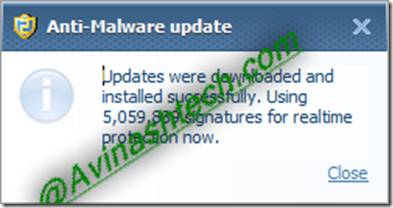 Monitors all data that is transferred on your PC and from your PC
Minimizes contact surface for hackers and harmful software
Online Banking Mode – Prevents you from phishing attacks
Complements Emsisoft Anti-Malware perfectly for an overall protection
Keylogger protection
DNS-Spoofing protection
Autostart control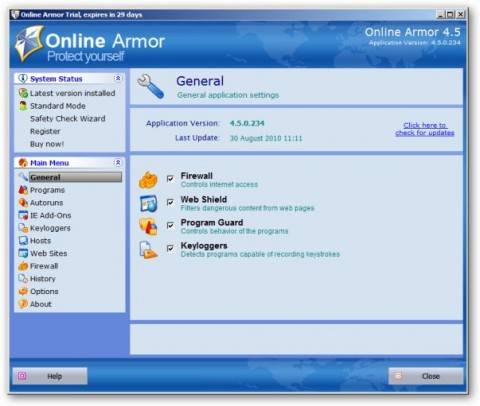 Online armor provides you a combination of Firewall, web shield, program guard and Keylogger protection. It works great in combination with Emsisoft Antimalware and can provide you a good alternative to conventional security suites.
PS: I have not tested it with any virus or anti malware samples as I dont think I have some good samples to test. The bundle is on my laptop for atleast 1 month now and I never faced any problem with my system except those Popups which can be annoying at times. and a bit of Memory consumption. Also, sometime it may block many websites which you think is not malicious. Also, sometime, few websites may not display correctly due to this blocking.
PS1: We will be giving away 15 licenses each of Emsisoft Anti-Malware, Mamutu and Online Armor in our Birthday celebrations in December.
Update:
I am just quoting our Forum Mod Ashwin here, who has used Emsisoft tools for a longer period than me.
Good review, but you missed something. Emsisoft Antimalware slows system startup time. I have 2gigs RAM and my PC with Avast and PCTools FW starts up in just over a minute. When I installed Emsisoft AM, startup time was over 2 mins. Same can be said of Online Armor, which I was using for a while prior to installing PCT FW.

But nevertheless, Emsisoft has a pretty accurate detection rate, I also like the "re-scanning of quarantined items after each update", once showed Tuneup utilities as malicious, I submitted the file for analysis, a day later after the update it prompted me saying "a false positive was detected earlier, would you like to restore the file". Not sure how many AVs do that. so I like Emsisoft AM despite slow startup 🙂

Online Armor is possibly one of the best FWs, like Outpost, PCTools FW , Comodo, etc, but it is more user friendly than Comodo. Popups can be a bit annoying, but we can use training mode while installing softwares. It can break active connections, display internet usage in the sys tray, has a good whitelist which is updated regularly, through OASIS
I didn't felt any delay in start ups, may be due to the fact that my laptop had good enough 4 GB of RAM.