It's Christmas time and Microsoft is giving away goodies to its WindowsPhone users. If you are a Windowsphone customer, you may have got an email already from Microsoft which offers you an extra 20 GB of free SkyDrive storage for one year.
This additional 20 GB skydrive storage is in addition to the 7 GB of free SkyDrive storage that all Skydriver users currently have. To avail this extra storage, you need to click and activate the link in your email before 31 January 2014.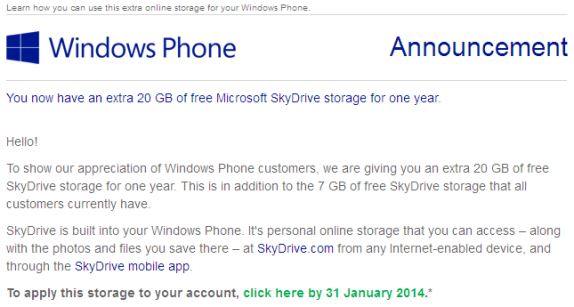 Keep in mind that this extra 20 GB of free storage will expire one year after you click on the green redemption link in this email.