Here comes another Freebie, a good one. Now you can Grab A-Squared Anti-Malware 1 year license key for FREE using a promo by Emisoft and PCNews. As many of you know A-Squared Anti-Malware is one of the best Anti-malware solutions availble on the web to safegaurd you from malwares.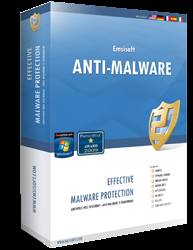 Publisher's Description:
Emsisoft Anti-Malware uses two full scan engines in the battle against viruses, Trojans/backdoors, spyware/adware, worms/bots, keyloggers and all other types of Malware that are waiting on the internet. But there is no doubling of the scan duration as it would be the case with two separate scanning programs. Considerable performance improvement is possible thanks to the integration of the two engines on the lowest level. Signature updates are available at least 5 times per day, currently providing detection for about 4 million different types of Malware.
How to Grab A-Squared Anti-Malware 1 year license
Visit this Promo Page (Update : Promo is over) and fill the details like your name, email address and password for your emisoft account that will be created. Keep in mind that if you already got a account with Emisoft, use a different email address for this promo to work.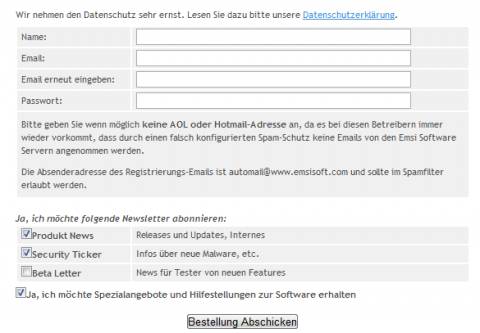 After you submit the info, a email is sent your inbox with a link to activate your account and with a coupon code. After activating your account, you need to redeem the coupon to get your license.


That's a bit lengthy process but its always the way Emidsoft licenses work.
You can redeem your coupon code by visiting https://cc.emsisoft.com/en/coupon/. After putting the code and clicking convert, you will get the licenses inside your account. Grab this before the promo expires as promos of this type expire in few hours often.
Thank you Mike for the tip about the giveaway. A detailed discussion about the promo can be found at the forum.