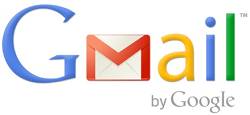 Looks like Gmail, the popular webmail service from Google is facing some serious outage problems. Gmail seems to be down and many users including me are getting a 500 Server error. The error page tells that its just a Temporary Error (500) and will get fixed on its own in few minutes.
Checkout the screenshot below for  the error that Gmail is giving:

Google looks like working on this issue already as can be seen from Google Apps status page.
Our team is continuing to investigate this issue. We will provide an update by 4/17/12 11:48 PM with more information about this problem. Thank you for your patience.

This issue is affecting less than 2% of the Google Mail user base. The affected users are unable to access Google Mail.
Latest status page updates says that "Google Mail service has already been restored for some users", But I am still getting the error.