If you have ever used Paypal, you must be aware that you can send money to your friends, colleagues or someone else by just using his email address. Google is bringing something similar straight to your Gmail interface which lets you send money to friends by just using the email address  within Gmail even if they dont have a gmail address using the Google wallet integration.
Obviously you will need a Google wallet account linked with your debit or credit card to use this feature. If your bank account is linked to your Google Wallet or If you already have credit balance in your Google Wallet account, You can send money for Free,but a small fee is charged if you use your linked debit card or credit card to send money.
The procedure to send money with Gmail is quite simple. JUst the way you attach any file with any gmail message, just click the $ icon beside the attachment & Drive icon to attach money to your message. After that enter the amount of money you wish to send and press send.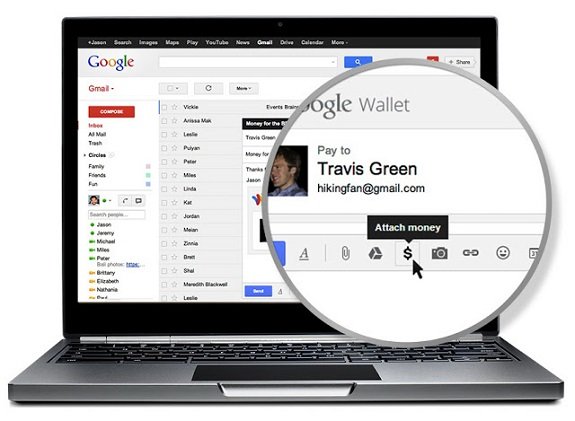 At the moment sending money in Gmail is currently only available on desktop. This feature will be only rolling out in coming months to all U.S. Gmail users over 18 years old. For other parts of the world, there is no ETA and perhaps take months or years to roll out.
Source and Image credits: Google Commerce blog