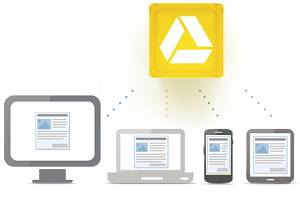 Much awaited and rumored cloud storage service from Google i.e. Google Drive is finally here.  Google drive comes with 5 GB of free storage and features like abiltiy to access your files from all devices, on the web and the usual Google Docs collaboration features. At the moment though Google Drive rolling out slowly and may not be enabled on your Google Account. If you try accessing Google Drive at drive.google.com, you will get a message that Google Drive is not yet enabled for your account.
Google Drive Features
 Store the first 5 GB of your stuff for free.
It comes with free 5 GB of cloud storage space for free for every user. If you need more space, then you can buy additional storage space for Google Drive  with 25 GB of space (or more!) starting at $2.49 per month.
Access everything in your Google Drive from all your devices.
The service comes with support for computers, smartphone and tablet. You can install Google Drive on multiple devices to get access to all your files from anywhere. You can even get to your files after you go offline.
Keep files synced to All Devices and Web
It syncs all your files, folders, and Google Docs over multiple devices making it easier for you to access them or update those files on any devive without worrying about any mismatch in files and keeping them  up to date. If you change something on one device, it gets updated everywhere.
Collaboration
It comes with the same Google Docs collaboration feature which lets you Share files ith the ability to create. edit and collaborate files easily with your friends, collegues and family.
Download Google Drive Client
Even if Google Drive account is not yet enabled on your account, you can download and install the Google Drive client on your system.

You still need your Drive account to be enabled or else you will get a the same message even on your Desktop client.
Google Drive for Android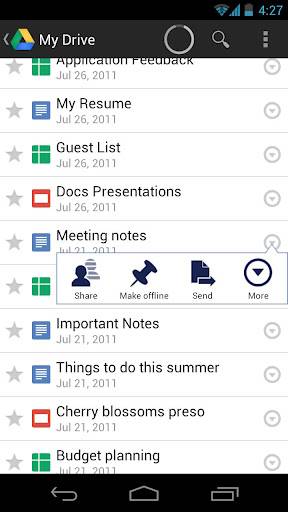 Download Google Drive for your Android Phone or tablet from Google Play store.
We will cover Google Drive in more detail when we get access to it fully. At the moment, its not enabled for our account too. 🙂