Most of us use USB drives for transferring files and media from one System to other. By default, USB drives are formatted with FAT32 File system, but FAT32 file system do not support files larger than 4GB. Hence you need NTFS file system which comes with better features like support for larger file sizes, encryption, compression etc.
If you are using Windows XP, the option to format your USB drive to NTFS system is not visible while using the default Format tool available in Windows. The option of NTFS file system for USB drives though can be enabled by changing a small setting in the Device Manager.
Enable option to format USB flash drive as NTFS in Windows XP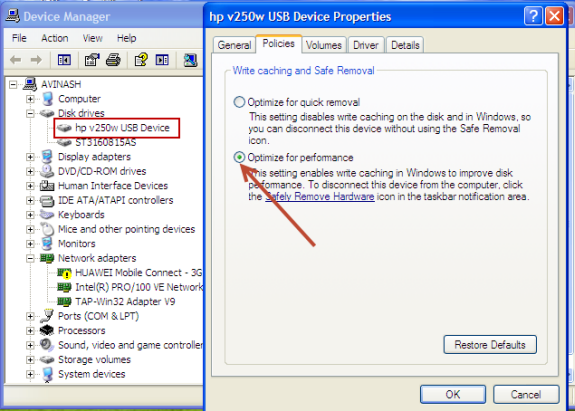 Navigate to Device Manager by right clicking on "My Computer" icon and select "Device Manager".
Under "Disk Drives", your USB flash drive that you need to format using NTFS will be listed. Right-click and select Properties.
Navigate to Policies tab and select Optimize for Performance instead of  "optimize for quick removal", then click OK.
That's all. Now just try formatting the device again and you will now have a option to format it as NTFS.
Have you ever faced this issue or something similar? Do share it with us.