Often you end up with drivers missing or corrupted for some components of your system and then you start digging up for their drivers. But you end up not finding them as you don't know which component is missing and its of which configuration / brand.
Also sometime you need to know all the hardware details of your computer for one reason or other. But it seems almost impossible sometime as its tons of stuff inside the system.  Everest Ultimate edition helps you do that.
As per  Download.com :
Everest Ultimate Edition assists you while installing, optimizing or troubleshooting your computer by providing all the information you can think of about your system – from hardware devices and installed drivers to operating system security and stability metrics. More than just system information, Everest Ultimate Edition also offers comprehensive benchmarking and hardware monitoring capabilities with real-time reporting.
You can get Everest Ultimate Edition 4.6 for free using the steps below.
1. Visit this promo page.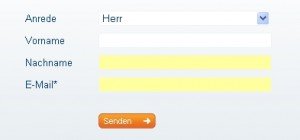 2. Fill in the information accordingly: Anrede (title), Herr (Mr.), Frau (Mrs.), Vorname (first name), Nachname (last name). Click "senden" to send.
3. You will receive an email which wont be in English though. But don't worry, you need to click just a confirmation link in the mail.
4. You will receive the validated registration key/license key for Everest Ultimate Edition 4.6Â  via email upon confirmation.
The latest version though is 5.02. You can download the Everest Ultimate Edition 4.6 via the link here and use the key obtained above to activate it.