Few days back, Windows 8 Enterprise  RTM version got leaked just  before the official availability of Windows 8 through official channels like MSDN and Technet. If you are have a MSDN or Technet subscription, you can get hands on the official final version of Windows 8 using those subscriptions as Microsoft has released the final version of Windows 8 to MSDN and TechNet subscribers today. But most of us have no access to these channels and still we can have access to final version of Windows 8 even though its a 90-day trial or evaluation.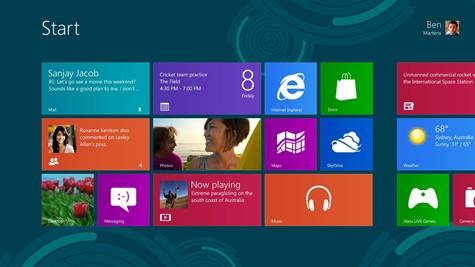 The 90-day trial edition of both 32-bit and 64-bit versions Windows 8 Enterprise is available for download. Windows 8 Enterprise ISO images are available in the following languages:
Chinese (Simplified),
Chinese (Traditional),
English,
English (UK),
French,
German,
Italian,
Japanese,
Korean,
Portuguese (Brazil), and
Spanish.
This comes without any technical support and cannot be upgraded if you wish to upgrade it to a full licensed version lateron. If you want to install the full licensed Windows 8, you need a clean install over this.
Following the evaluation period, you will need to replace the operating system on your test computer and reinstall all your programs and data. It is not possible to upgrade the evaluation to a licensed working version of Windows 8. A clean installation is required.
Are you going to try Windows 8 evaluation version?